Today I'd like to share the outcome of recent photoshoot with Viola Borawska. Viola, currently residing in Dublin, came down for a visit to Clonakilty. Whilst not the best day weather wise (cold and drizzly), we still managed to create quite a few nice images.
Start
Viola arrived a night before, because we wanted to start shooting just after breakfast, relatively early in the morning. The basic idea was not to overcomplicate the styling and make up, it was supposed to be simple and relaxed.
Middle
We were aiming for three looks, but in the event, managed to create two. The first featuring a powdery pink summer dress with black dots, was shot in the estate I live in. Viola just sat at the small wall in the bushes, I stood on the ladder across from her. Needles to say, my neighbours and the postman had fun watching us jump up and down, striking poses, all happening in the middle of the street.
For the second location we had planned a beach location, but the weather was not with us. But, as creatives tend to do, we came up with alternative idea and one that was not too bad after all. Viola was very excited at the prospect of shooting with a beautiful 5 foot tall horse. It was a dream of hers for some time so seeing her enjoying the experience made me feel great too. I got to walk the horse back to the stall after we finished shooting. I feel I had a series of mini heart attacks walking her back; their height and grace can be really exhilarating.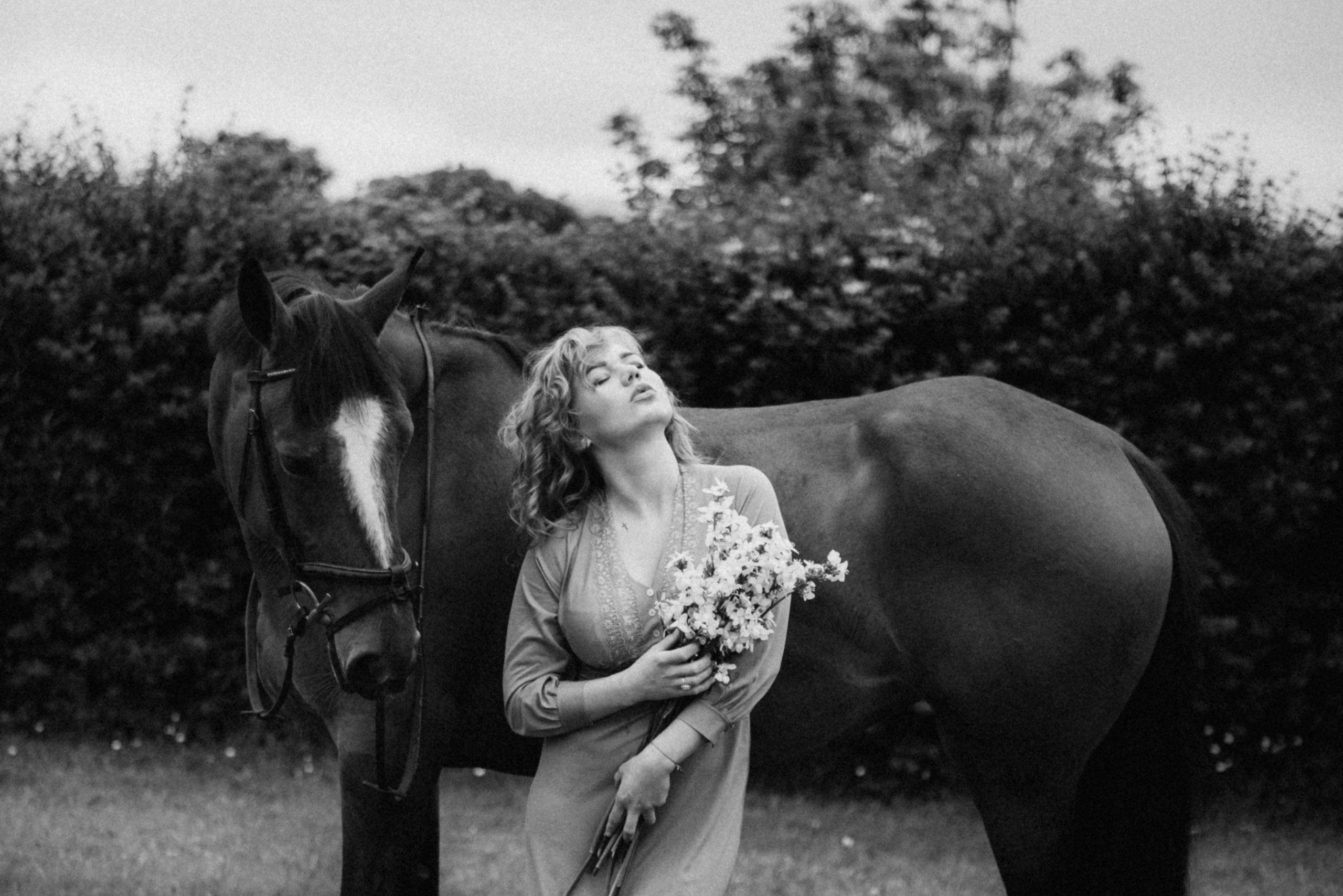 Finale
Viola left to return to Dublin the same day. We experienced technical difficulties with turning our third idea into reality so it will just have to wait until the next time. It always impresses me what you can create with great people. The key is communication and connection with the other person. The results look so much more relaxed then, and that's what you really want to aim for.
Looking forward to meeting you again Viola
Thank you for a great and creative time!
Backstage
To complete the story 🙂